Why digital marketing is important
You may be wondering why digital marketing is important to your business ? What is the benefit? Are there any problems? Is it worth the money? If you are just starting out but have no idea about digital marketing, take some time to understand why digital marketing can help you build a profitable business.
Before we talk about why digital marketing is king, let's discuss what digital marketing is. Digital marketing is an umbrella term for any type of online marketing, including SEO, PPC, email marketing, content marketing, and social media marketing. If you are not familiar with these terms, here is a brief
What is PPC?
PPC stands for 'Pay per Click', used in Google Search and Google Display Ads. you can fix a price each time someone clicks on your ads when you run a Google search or Google Display ad campaign. For this type of campaign, you need to create a keyword strategy that is perfectly suited to your business. Your ad will appear when any Google search user searches for your keyword and you have control over your budget. Some keywords are relatively inexpensive and some are expensive per click
You always need a strategy to ensure that you reach the right audience and high conversion rates. Remember, ineligible clicks will cost you money, so make sure people who click on your ads have a genuine interest in the business with you.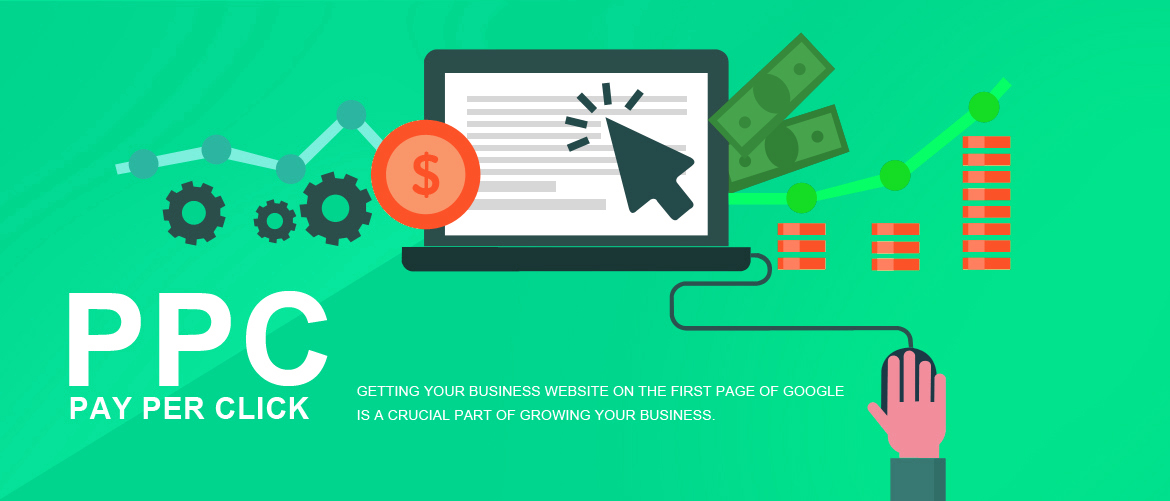 Image source: google
What is SEO?
SEO stands for Search Engine Optimization. SEO is used to organically rank your website on Google. That means you do not pay like PPC. In the first three organic search results, everyone wants their business. So we doing SEO for their business.
After SEO is done, the search engine will list your website in the best organic search results.
What is e-mail marketing?
No wonder why digital marketing is the best way to market your business! Email marketing is just like that. Send an email to your subscribers as a business to convince them to buy your product or service. Here you can see how many people have opened your mail and clicked on the links in your mail
The key part of email marketing is that you can set up an email campaign to send automatically to your subscribers. These are called email automation
What is content marketing?
Content is the king of digital marketing. Content marketing, such as blogging, can help your business grow physically and Google search, as well as a potential customer, can understand your business or answer their questions. Whatever you blog about will be useful and relevant information related to your business or brand, no matter what kind of business you have.
What is social media marketing?
Social media marketing is a form of digital marketing used by most brands today. Channels like Facebook, Instagram, and Twitter will help to quickly set up a social media campaign and target these ads to a specific group. Advertising on social media is now the main way of advertising, and you can collect quality leads from social media through social media campaigns. Additionally, you can re-target your customers and sell them more products or services.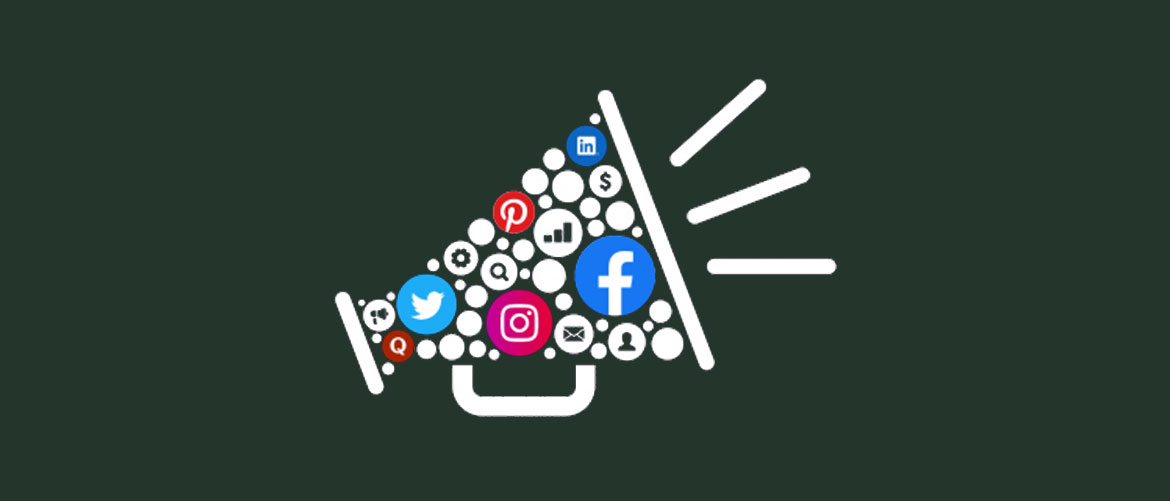 Image source: google
Digital marketing vs Traditional marketing
Traditional marketing means marketing that you already use to advertise for newspapers, magazines, billboards, and TV commercials. Many people think that traditional marketing needs to move forward so we can build the trust and network of relationships that exist. Surprisingly, the same can be done with digital marketing, but with less cost and more successful results.
Custom audience
For starters, you can attract high-targeted traffic by creating a custom audience in digital marketing. This cannot be done in traditional marketing. You can advertise on TV channels. How many people watch TV channels now even though your audience is watching it? Or will a group of eyes see your ads but take action? This does not apply to every person who sees your ad.
Retargeting
You can not retarget potential customers through traditional marketing retargeting is one of the reasons for digital marketing success in your business. When someone interacts with your ads, you can track their movement and target them again with that data. Why ads for searches on Amazon, Flipkart appears in your newsfeed. here the chance of purchasing your product is high.
Cost
Everyone wants to save as much money as they can in business. Digital marketing is the cheapest and most effective form of advertising today
Measuring results
In digital marketing, it is very easy to measure your results. You can keep track of how much time someone has spent on your website and everything from your backend until where that person comes from the internet.
You can quickly organize and record how well your ads work and perform all the actions your customer accepts, and use the data to build successful digital marketing.
why digital marketing cames out on top
Traditional marketing methods The main reason for adopting digital marketing is the ease of communication with customers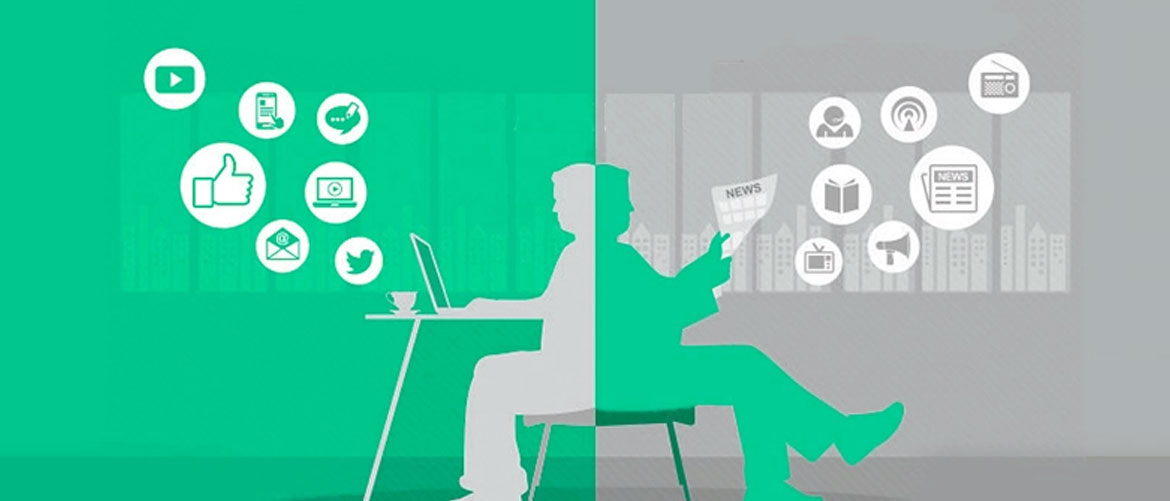 Image source:
google
Building trust
Through digital marketing, you can build trust with customers. You can use social proof, such as testimonials from your previous customers. This is something you can not do in traditional marketing
Now 80% of customers trust online reviews as recommended by family and friends. Talking about ratings, asking for reviews for your business is very easy to do online.
Call to action
CTA But action calls are usually action buttons that tell users what you want them to do like to share or contact you, and such links cannot be linked to your traditional marketing methods in newspaper ads, etc
Analytics
The biggest reason digital marketing surpasses traditional marketing is that you have a business that is capable of tracking all the movements of customers online. In another form of traditional marketing, such as radio or TV commercials, there is no way to know who saw your ads and why they were converted.
why digital marketing for your business
The term digital marketing was first used in 1990 with the advent of search engines. It has been going on for some time now and is supported by tons of research and use.
The options are endless, which is why digital marketing should be at the top of your list when creating a marketing strategy for your business. In the end, it will save you time, money and the hassle of getting your business across to a magazine or billboard.
You can start your digital marketing campaign now without even moving from your computer! If you are new to the world of digital marketing, we recommend seeking help from a professional. Contact us with any questions you may have, and we will help you grow your business with the right digital marketing strategy.